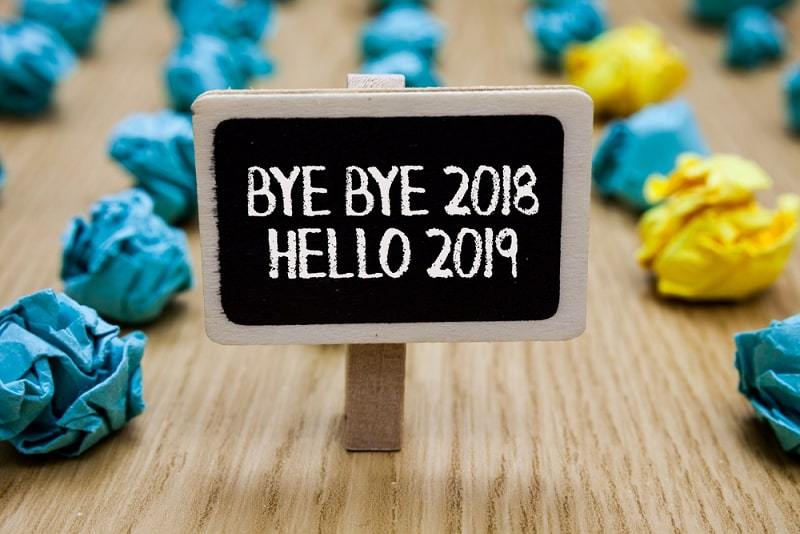 Good-bye siroop! Finding closure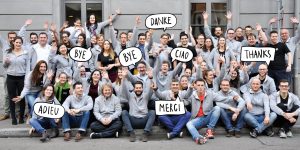 What a ride it has been. After joining this audacious company as one of the very first employees in 2015, I decided to quit my position as Head of Product at siroop at the end of 2017. I had dedicated all my passion and a considerable chunk of my time to building this new marketplace in Switzerland. Over 200 siroopies, hundreds of merchants and more than 350'000 customers had joined us along the way. However, after commuting three hours a day, managing daycare logistics and organizing a wedding, I realized it was time to get my priorities straight and spend more quality time with my family.
Leaving siroop was hard. I had found wonderful friends, sparring partners and talented team mates there. We fought together, we made mistakes, learned and grew side by side. And we were not done yet. For sure, not everything went smoothly. Our product-market fit had not been fully established yet and there was so much more to explore and optimize. However, seeing the company being merged with Microspot leaving behind our newly built agile platform before it was able to take off has been quite disappointing. It took many chats with other siroopies, friends and family to find some sort of closure afterwards. Like with my other start-up projects, I am definitely taking away some very valuable learnings as entrepreneur, product manager and especially as team leader, looking forward to the next opportunity to use them. And the past months have shown that the siroop spirit does live on in all of us, wherever we currently are 🙂
Joining the Mind The Product Family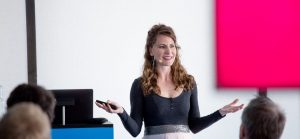 Some of those key learnings went into a talk I was honored to give at Mind The Product Engage in Hamburg in April 2018. The conference has been very inspiring, not only due to great talks like the ones given by Julia Whitney, Jeff Patton and many more, but also because I now feel even closer to the global community of Mind The Product, a tribe that I had previously joined as founder and organizer of both ProductTanks in Bern and Zurich.
A year full of ProductTanks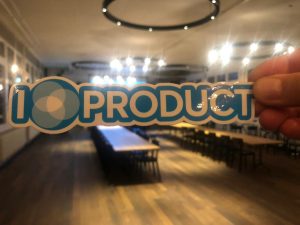 Thanks to our generous sponsors 89Grad, INNOSpace and Ginetta, we were lucky enough to be able to host a great variety of amazing speakers in both cities, such as Dave Thomson (Skyscanner) and Martin Eriksson (founder of Mind The Product himself). The product communities in both cities grew from zero to over 500 members and together with my wonderful team mates Pia Joëlle Eggimann and Dominique Jost we hosted eight interesting events. Building up the product community in Bern is especially near and dear to my heart, so I was more than happy to see even product people from Zurich coming to Bern for our Christmas event in December.
If you are interested in keeping your product know-how up-to-date and expanding your network in the product field, feel free to join us in our meetup groups for Bern and Zurich!
Welcome, Matteo.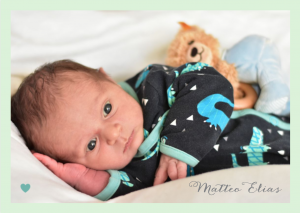 My most successful launch this year, however, has been the newest addition to our little family: our baby boy Matteo who was born on November 18, 2018 and is now making us smile every day together with his big sister Maya. There is nothing like bringing a little human being into this world and I am feeling blessed for being able to re-explore the world through my childrens' eyes every day.
Women at work. Not easy…
However, during my sabbatical in the last couple of months I got to thinking a lot about how to best combine my passion for my profession with my dedication to my role as mother while still carving out enough time for my marriage, family and friends and a little time for myself. My research showed that, sadly, there are almost no challenging jobs below a pensum of 80% in my field. (One of the few exeptions I'd like to mention is Scout24 where Dominque Jost is brave enough to experiment with job sharing and other ways in order to allow mothers in his team to combine their jobs with their family life!). I spoke to many other mothers and we all agree that our economy is definitely missing out on a lot of potential by not being able to offer more flexible ways of working both for men and women. With only one day of paternity leave, Switzerland still has a long way to go in order to close the gender gap and make New Work the new normal…
More women in product: definitely worth trying. 
So I decided to create my own job. One that would allow me to combine my passion for product management, for helping companies I can identify with and for sharing my learnings with other product people with a new and more flexible life style. Starting in 2019, I am going to be self-employed focussing on coaching product managers, helping out start-ups, organizing inspiring workshops with renowned product leaders and teaching at a couple of universities.
And since we are definitely short on women in product management, I also decided to launch a scholarship program were I am going to organize pro-bono courses in product management dedicated to women and especially mothers who are interested in entering the field. I'll keep you posted once the program is launched. However, if this sounds like something you or someone you know would be interested in, feel free to already drop me a line and I'll consider you for the scholarship!
Getting ready for 2019: #52people
It is true what they say: The people you surround yourself, have a huge influence on how you and your life are going to evolve. So I decided to be even more proactive about who I am going to meet next year. My goal for 2019 is to sit down and have a chat with 52 inspiring people trying to go for as much diversity as possible. Some of those people have been on my list for quite a while, some just popped up in the last couple of weeks and I am also definitely keeping a couple of blank spots for some serendipity (btw: one of my all-time favorite wordsw) happening along the way. So a year from now, I will hopefully be able to share what I learned from all these people week by week.
I wish all of you a wonderful year, filled with love, mindfulness, passion and personal growth.
Tanja